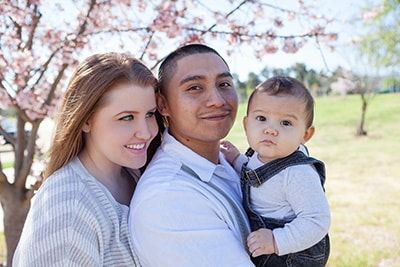 The desire to have children and create a family is deeply heartfelt for many people. If you have encountered barriers to conceiving a child or if you are seeking to help someone else by serving as a surrogate, also known as gestational carrier, it is vital to have legal assistance to ensure the process avoids unnecessary stress, delays and problems.
When surrogacy is used to bring a child into someone's life, it is important to make sure there is a well-drafted Gestational Agreement. These agreements are allowed under Nevada law. But, they must be crafted with care and due regard to the statutory requisites.
That is why we encourage you to contact Kunin Law Group about your interest in a Gestational Agreement by calling 702-438-8060. As lawyers experienced in family law, we have the knowledge and passion to help you achieve your goals to grow your family or assist a family with the miracle of childbirth.
How A Lawyer Can Help With Surrogacy
In October 2013, Nevada enacted a statute that acknowledges surrogacy as a way to create a family, not just for husbands and wives, but for single persons and unmarried couples, including same-sex individuals and domestic partners. However, to ensure that your surrogacy agreement is enforced, you must have a valid Gestational Carrier Agreement.
Our firm helps clients prepare and negotiate these agreements. In some cases, we represent individuals who would like to be parents; in other cases, we represent surrogates. When the result is the most precious gift there can be - a child - it is critical to retain a lawyer who has extensive experience practicing in this area.
Attorney Iśrael "Ishi" Kunin is a Board-Certified Family Law Specialist and has been practicing family law for more than 30 years. Ishi and her daughter, Shoshana Kunin-Leavitt, are each Fellows with the American Academy of Assisted Reproductive Technology Attorneys. They have specific and in-depth experience helping clients through the legal technicalities that accompany assisted reproduction.
Discuss Your Unique Case With Us
Our entire law firm, including the staff, is attentive to our clients' specific needs. We can help you at any stage of the process, from preparing the surrogacy agreement to dealing with doctors or agencies involved with egg or sperm donors, to obtaining the Pre-Birth Parentage Order to put the Intended Parent(s)' names(s) on the birth certificate and subsequent Apostille for those international parents. We understand the sensitive nature of this issue, and we are here to provide a solid, legal support team to help you navigate this process successfully.
Call 702-438-8060 today to set up an appointment to discuss your specific case. You may also contact us by email. From our office in Las Vegas, Nevada our lawyers can represent International clients with their surrogacy agreement matter.