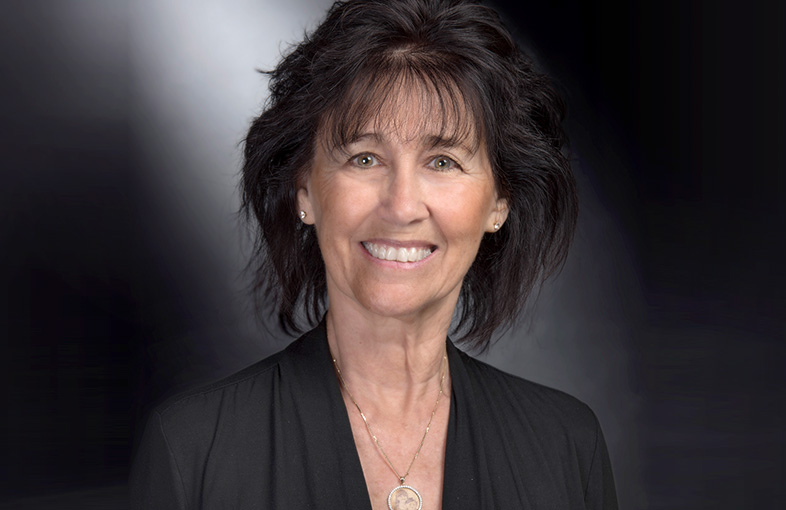 After more than three decades as a successful family law attorney at the top of her field, and more than two decades as a Supreme Court Settlement Judge and mediator, Ishi Kunin made the decision in 2017 to leave the world of litigation behind and focus on mediation. She is available full-time as a mediator and special master, working exclusively through Advanced Resolution Management.
Ishi is a Nevada board certified family law specialist and the owner and founder of the Kunin Law Group where she has represented clients in family law, guardianship, adoption, surrogacy, as well as other significant legal matters. Throughout the course of her career, Ishi has not only developed, but has maintained a stellar reputation in the Las Vegas legal community for being both fair and reasonable. Most, if not all, of her colleagues comment on her level of civility, in treating everyone with respect, including opposing counsel. Ishi has discovered that a successful divorce signals a changed relationship more often than simply ending one. Therefore, she is resolution oriented and has always incorporated mediation into her legal practice. She stated, "helping the parties to move on, co-parent and work together is critical to a healthy child." This collaborative outlook has prompted many of her peers to start calling upon her regularly as a private mediator on their own cases. In fact, she has been serving as a mediator since 1997 when she was approached by the Nevada Supreme Court to serve as a Settlement Judge. Her success as a mediator is evidenced by the success she has had in settling hundreds of, matters outside her primary field of practice, such as personal injury, business and real estate disputes.
As a leader in her field, Ishi has been recognized by Super Lawyers and has an AV rating from Martindale Hubble. She has also been incredibly active in the Nevada legal community having served in a variety of leadership roles with the Nevada State Bar Family Law Section as well as the Nevada Chapter of American Academy of Matrimonial Lawyers. She has also served on a variety of committees with these organizations, as well as with the Academy of Adoption and Assisted Reproduction Attorneys, where she has been a Fellow for more than 25 years. Ishi is also regularly called upon to speak at many forums on adoptions, terminations, domestic partnerships and mediation.
In 2012, Ishi took her mediation training one step further by seeking out an advanced course in mediation at the top program in the country, the Straus Institute at Pepperdine University School of Law. In addition to serving as a full-time mediator at ARM, Ishi will remain with the Kunin Law Group as she will continue to work with her daughter in their family building practice.
Professional Experience
Neutral, Advanced Resolution Management (2018-present)
Principal, Kunin Law Group (1987-present)
Private Mediator, Kunin Law Group (2005-present)
Settlement Judge, Supreme Court of the State of Nevada (1997-present)
Referee/Special Master, Juvenile Court Las Vegas (1987-2000)
Deputy Attorney General, Welfare Division (1981-1983)
Deputy Attorney General, Gaming Division (1983-1984)
Specialties
Business/Commercial
Family Law
Probate
Personal Injury
Real Estate
ADR Training
STAR: A Systematic Approach to Mediation Strategies, Pepperdine University School of Law Straus Institute for Dispute Resolution (2012)
The Heart of Mediation: The Art of Asking Questions, American Institute of Mediation (2017)
Live Action Mediation Training for Mediators and Litigators (2015)
Hot Topics in Mediation and Judicial Settlement (2014)
The Ethics of Mediator Testimony: Tales from Recent Federal and State Case Laws (2014)
Procedural & Ethical Issues in Mediation for Settlement Judges, Nevada Supreme Court (2013)
Impasse is a Fallacy: An Advanced Mediator's Forum, American Institute of Mediation (2012)
Roundtable/Procedural Issues for Settlement Judges, Nevada Supreme Court (2011)
Preventing & Breaking Impasse (2010)
Foreclosure Mediator Training, Nevada Supreme Court (2009)
Advanced Appellate Mediation Training, Nevada Supreme Court (2008)
Advanced Appellate Mediation Training, Nevada Supreme Court (2007)
Nuts and Bolts of Mediation Training, State Bar of Nevada (2000)
Settlement Program Roundtables & Advanced Training Sessions, Nevada Supreme Court (2000)
Settlement Program: Ethics, Nevada Supreme Court (1999)
New Settlement Judge Training, Nevada Supreme Court (1998)
Professional Licenses
Nevada State Bar (1980)
California State Bar (1990)
U.S. District Court, District of Nevada (1980)
U.S. District Court, Southern District of California (1980)
Memberships and Professional Affiliations
Academy of Adoption and Assisted Reproduction Attorneys (AAAA)
American Academy of Matrimonial Lawyers (AAML), President of NV Chapter (2014-2016), Treasurer/Vice President (2012-2014)
State Bar of Nevada, Chairperson of Family Law Section (1991-1993), Member Executive Counsel of Family Law Section (1990-1996)
National Trial Lawyers Association (NTLA)
American Bar Association
Association of Family and Conciliation Courts
Clark County Bar Association
Family Law Institute
Education
J.D., California Western School of Law (1979)
B.A., University of California at San Diego (1976)
Honors & Awards
Lied Award: Most Pro Bono Cases as an Attorney, Legal Aid Center of Southern Nevada (2011-2016)
Mountain States Super Lawyers (2007-2016)
Top 50 Women Lawyers, Mountain States Super Lawyer (2012)
Top 40 Women Lawyers, Mountain States Super Lawyer (2011)
Small Business of the Year by the Gay and Lesbian Community Center (2007)
Publications
Author – Domestic Partnerships Section; Nevada Family Law Practice Manual (originally published 2013)
Author – Adoption and Termination of Parental Rights Sections; Nevada Family Law Practice Manual (originally published 2003, updated 2011, updated 2013)
Author – Protecting Children and the Custodial Rights of Co-Habitants; Journal of the American Academy of Matrimonial Lawyers (2009)
Lectures, Teaching & Speaking Engagements
Speaker –Children's Law Conference (April 2017)
Speaker – Advanced Family Law CLE: Guardianship and Long-Term Planning (December 3, 2015)
Panelist – The Cade Foundation: Overcoming Infertility (October 2014)
Panelist – State Bar of Nevada Ely Family Law CLE: Legislative updates (March 2014)
Speaker – Advanced Family Law CLE: Custody vs. Guardianship (December 5, 2013)
Participant – Family Law & Order: KLAV1230am Radio, (March 31, 2011 – March 2012)
Speaker – Advanced Family Law CLE: Domestic Partnership (December 9, 2010)
Speaker – Family law Conference at Ely: Domestic Partnership (March 5, 2010)
Speaker – We Are Family: Legal Symposium (October 24, 2009)
Speaker/Panelist – Boyd Law School: Domestic Partnership (October 2, 2009)
Speaker/Panelist – Domestic Partnership with Secretary of State, Ross Miller (September 14, 2009)
Participant – Domestic Partnership Presentations thru the LGBT Center (July 2009 – September 2009)
Speaker – Women's Empowerment Network: Adoption (July 12, 2008)
Speaker – Human Rights Commission: Second Parent Adoption (November 16, 2006)
Speaker – We Are Family: Maybe Baby Workshop (February 25, 2006)
Participant – Nevada Supreme Court: Appellate Mediation (September 16, 2005)
Participant – Nevada Supreme Court: Appellate Mediation (September 16, 2005)
Panelist – Nevada Supreme Court Settlement Program: Roundtable Discussion (December 17, 2004)
Speaker – A Practical Guide to Adoptions in Nevada (April 30, 2004)
Speaker – The Essentials of Family Court (December 16, 2003)
Speaker – We Are Family: Maybe Baby Workshop (June 7, 2003)
Speaker – Nevada State Bar: Everything You Want to Know About Adoptions (October 2, 2002)
Speaker – We Are Family: Maybe Baby Workshop (June 22, 2002)
Speaker – Boyd Law School: Law Practice Management in Family Law (March 28, 2001)
Panelist – Nevada Society of CPAs: How to be an Expert Witness (May 12, 2000)
Panelist – Nevada Supreme Court Settlement Program: Roundtable Discussion (March 29, 2000)
Speaker – State Bar of Nevada: Nuts and Bolts Mediation Training (March 3, 2000)
Speaker – Nevada Supreme Court Settlement Program: Ethics (September 16, 1999)
Speaker – Nevada State Bar: Teen Parents and the Law (December 2, 1998)
Speaker – Nevada Supreme Court: NRAP 16 Appellate Settlement Judge Training (October 1998)
Speaker – Court Reviewer Training: Guardianship Procedure &Responsibilities (October 1997)
Speaker – State Bar of Nevada Annual Meeting: Hot Topics in Family Law (June 1997)
Speaker – Family Law Showcase: Termination of Parental Rights and Adoption (March 1996)
Appearance – Law for the Layman: television show, Adoption (March 27, 1996)
Speaker – Institute for Paralegal Education: Paralegals in Family Law Practice (November 1995)
Speaker – Nevada Commission for Women: The Realities of Child Custody Disputes (October, 1995)
Speaker – National Association of Legal Secretaries: From Marriage Bliss to the Agony of Divorce (July, 17, 1995)
Speaker – Resolve of Southern Nevada: Adoption in Nevada (August 17, 1994)
Appearance – Good Morning Las Vegas: television show promoting Children Cope With Separating Parents program (May, 1994)
Speaker – Family Law Showcase: Adoption (March, 1994)
Appearance – Law for the Layman: television special, on the panel to field questions (August, 1993)
Participant – Legal Secretaries Association: Mock trial representing "wronged" woman (October 5, 1993)
Speaker – Resolve of Southern Nevada: Infertility and Adoption (August, 1993)
Speaker – Court Appointed Special Advocate training seminar: Domestic Relations (1991)
Speaker – Family Law Seminar: Ethics, Terminations and Adoption and Rules (September, 1991)
Appearance – Law for the Layman: television show, divorce and custody (April, 1990)
Speaker – "Divorce Experience": Public Seminar (August, 1990)
Teacher – Clark County Community College: 2 Semesters, Probate (1989-1990)
Speaker – Family Law Seminar: Adoptions and Terminations (April, 1989)