Nothing is more important to parents than their children. If you are involved in a divorce or family law matter involving a custody or visitation dispute, protect your rights by retaining an experienced family law attorney.
For the skilled and experienced representation you require, contact Kunin Law Group in Las Vegas, Nevada. We represent clients in a wide range of family law matters that impact the custody and visitation rights of parents, including:
Divorce
Domestic partnership dissolution
Paternity
Child custody modifications
Visitation modifications
Parental relocation disputes
Creation and modification of parenting plans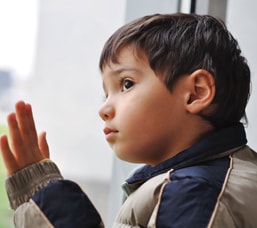 We are sensitive to the impact that custody and visitation disputes can have on children. We seek to resolve disputes in the most efficient and amicable manner possible, while fully safeguarding our clients' rights. However, we understand that even the most well-intentioned parents can have honest disputes about what is in the best interests of their children. When it is necessary to protect our clients' rights and interests in the courtroom, we have the trial experience to provide the strong advocacy they require.
Put A Certified Family Law Attorney On Your Side
Our legal team includes several experienced family law attorneys. Our founding attorney, Iśrael "Ishi" Kunin, has been representing clients in divorce and family law matters for more than 30 years. Ms. Kunin is a Nevada Board-Certified Family Law Specialist, a Fellow of the American Academy of Matrimonial Lawyers, and certified by the National Board of Trial Advocacy.
Our family law attorneys have extensive experience in cases involving custody and visitation disputes. Our experience extends to cases involving a wide range of issues, including:
Allegations of parental alienation
Concerns about alcohol or chemical dependency
Questions about parental fitness
Disputes over visitation schedules
Denied visitation and violation of court orders
Physical or sexual abuse
False allegations of abuse
Modifications of parenting plans
Domestic violence, restraining orders and supervised visitation
Contact Our Child Custody And Visitation Attorneys
We represent clients throughout Nevada. To speak with a Las Vegas custody and visitation lawyer at our firm, call 702-438-8060. You may also contact us by email.